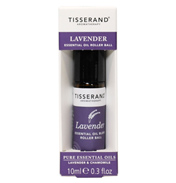 Lavender & Chamomile Roller Ball
£6.99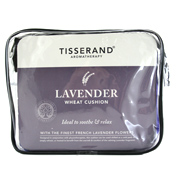 Organic Lavender Wheat Cushion
£17.29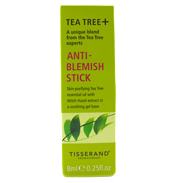 Tea Tree & Kanuka Blemish Stick
£4.99
Here you will find two of Tisserand's most popular product ranges based on the pure essential oils of Lavender and Tea Tree.
Tisserand's Lavender range utilises the key features of Lavender, a well known and much loved plant with purple flower spikes filled with its aromatic oils, which are light, clean and refreshing. It has mildly antiseptic properties which are soothing and it is also well regarded for its calming and relaxing effects.
So why not freshen up with the Lavender Body Wash, Shampoo and Hand Wash and stay wonderfully scented throughout the day with the Lavender Deodorant and Body Cream. Relax also with the very popular soothing Lavender Wheat Cushion.
The powerful benefits of Melaleuca alternifolia are also harnessed in Tisserand's Tea Tree range, Tea Tree oil being harvested from the leaves of this very special Australian plant. This essential oil is a well known antibacterial making it ideal for skin and body care products and preparations. The purifying qualities of Tea Tree, in combination with other refreshing and revitalising essential oils in the Shampoo, Conditioners and Washes makes these products a real pleasure to use. Stimulate your senses as you breathe in the delightful aromas.
Choose any of these Tisserand Lavender or Tea Tree products and you will not be disappointed.