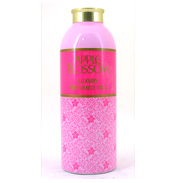 Apple Blossom Talc
£4.61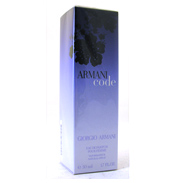 Armani Code Pour Femme Eau De Parfum
£19.99
Azzaro for Men Eau De Toilette
£9.99
Blasé Body Spray
£5.99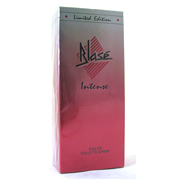 Blasé Intense Eau de Toilette
£12.00
Britney Spears Curious Perfume
£19.99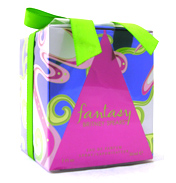 Britney Spears Fantasy Eau De Parfum
N/A
Cabochard Eau De Toilette
£17.94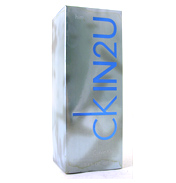 Calvin Klein In2U for Men Eau De Toilette
£19.99
Carolina Herrera 212 Sexy Eau De Toilette
£19.99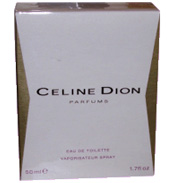 Celine Dion Eau De Toilette
£9.46
Celine Dion Pure Brilliance Eau de Toilette
£7.99
The history of perfume and fragrance can be traced back to the ancient Egyptians and the earliest times that used incense and perfumed oils which were held in high esteem. Next the Romans and Greeks learnt about perfume from the Egyptians and the name 'perfume' comes from the Latin 'per fumare' which literally translates 'through smoke'. It was the Arabs who perfected the art of essential oil distillation and in Europe it was Hungary, Italy and France who were first to favour the use of perfumes, with popularity rising during the 17th and 18th centuries and Italy being the revolutionary source of Eau de Cologne. In the 19th century modern methods enabled artificial smells to be created which previously only had been available through natural methods – vanilla for instance. In effect alchemy gave way to chemistry.
Today perfumes and their scents are based on essential oils, aromatic compounds from natural sources such as plants and animals, as well as synthetic sources, most in a solvent base such as alcohol.
Each perfume is said to have three notes - a base, middle and top note which gives a multi layered scent. The top note being the one initially smelt on application, soon passing, evaporating to reveal the lower notes which generally contain the very essence of the scent and develop over time, and sometimes the base scent can take 30 minutes to develop in full.
Perfumes have a number of different underlying characteristics, they can be citrus which is refreshing and uplifting, woody or earthy, floral either light floral or heady, deliciously fruity and quite sweet or warming spicy.
They are available in sprays, splashes, to dab on or combined in a balm or cream. Today the bottle can be as important to some as the contents with some very imaginative and decorative bottle designs being made to look fabulous on your dressing table or on display.
There are different types of fragrance intensity:
Perfume extract - the most intense and expensive with around 25-40% perfume essence and this can be used for pulse points as only a tiny amount is needed; hence it is sold in very small bottles; Eau de Parfum – has around 15% concentrates and is less expensive and most common of the perfume concentrates, as it lasts well and is perfect for spraying on the body or clothes, and generally the middle notes here are the heart of perfume; Eau de Toilette (Toilet water) – has 6-10% perfume concentrates, which is more dilute, lighter, and most widely used however it is not as long lasting with top notes being dominant which can fade quickly; Eau de cologne – is the least concentrated and is usually sold in larger bottles as you will need to reapply more often as it fades fast.
Famous perfume houses, emporiums and perfumers include Chanel, Estee Lauder, Calvin Klein, Christian Dior, and many more with celebrity scents being the latest craze and the likes of Sarah Jessica Parker, Kylie, Paris Hilton, J Lo and much more endorsing their favourite fragrances with their own brand. There is still however a place for the more traditional perfumes such as those from Yardley, Coty, and Lentheric.