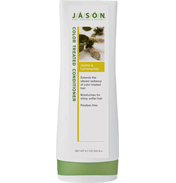 Colour Treated Conditioner Jojoba & Lemongrass
£8.29
Daily Care Fragrance Free Conditioner
£6.99
Daily Care Restorative Biotin Conditioner
£8.99
Daily Care Restorative Biotin Shampoo
£8.55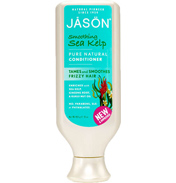 Daily Care Smoothing Sea Kelp Pure Natural Conditioner
£5.21
SPECIAL OFFER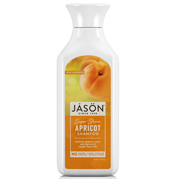 Daily Care Super Shine Apricot Shampoo
£9.29
Daily Care Volumising Lavender Pure Natural Conditioner
£6.25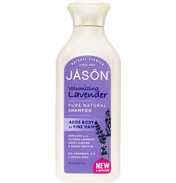 Daily Care Volumising Lavender Pure Natural Shampoo
£8.99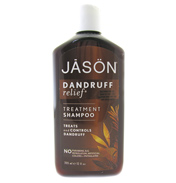 Dandruff Relief Shampoo
£11.99
Kids Only Shampoo/Conditioner
£9.99
Salon Hi-Shine Styling Gel
£10.99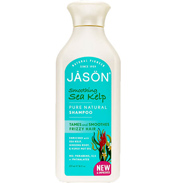 Smoothing Sea Kelp Pure Natural Shampoo
£9.99
Whether you are after products for everyday hair care, salon quality products, hair styling products or speciality hair products for specific scalp and hair conditions JASON will have the solution for you.
Daily hair care options are gentle enough to be used every day and won't coat the hair in hair dulling ingredients. Options in the daily natural hair shampoos and conditioners include Apricot, Biotin, Henna, Jojoba, Sea Kelp, Lavender, Vitamin E and finally Fragrance Free. Apricot contains Apricot oil which smoothes the hair cuticle leaving it super shiny and glossy; Biotin is combined with Vitamin B5 and other botanical extracts to strengthen the hair and help repair split ends; natural Henna is a well known colour protector; and vitamin enriched Sea Kelp is great for unruly frizzy hair. The we have Lavender which is used for a shampoo to give body and to help add volume to fine limp hair and Vitamin E is the one to choose if your hair needs a bit of revival. Finally Jojoba is specifically designed for long locks to stop breakages so you can keep on growing it long.
JASON's range of Salon hair care formulations has all the main hair issues and needs covered such as split ends, limp hair, damaged hair, and unruly hair. The salon hair collection includes colour preserving and enhancing shampoos, curl defining washes, intense moisture treatments, and volumising, smoothing and strengthening options. Salon styling secrets are passed on too with the wax pomade for hold and definition, plus styling sprays, mousse, as well as hair gels and finishing sprays such as hairspray plus a root boosting leave in hair conditioner.
Specialist scalp and hair solutions are also available in JASON's Thin to Thick Shampoo and Conditioner for extra volume, plus associated products. Dandruff is also kept at bay with the Dandruff Relief treatment shampoo and the Tea Tree scalp balancing shampoo conditioner is an excellent scalp and hair care option.
No more bad hair days with JASON and no hidden ingredients to make your hair stand on end!