Brightening Peppermint Powersmile Toothpaste
£7.69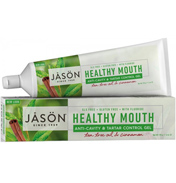 Healthy Mouth CoQ10 Toothpaste
£8.44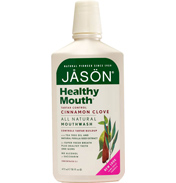 Healthy Mouth Tartar Control Mouthwash
£9.65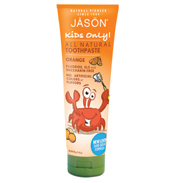 Kids Only Natural Toothpaste
£7.99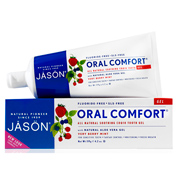 Oral Comfort CoQ10 Toothpaste
£8.99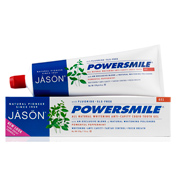 Powersmile CoQ10 Toothpaste
£7.99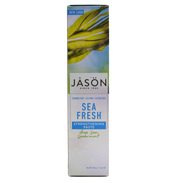 Sea Fresh Strengthening Toothpaste
£7.99
JASON's range of dental products for oral care and hygiene contains fluoride free toothpastes, gel pastes and mouthwash. When choosing a range of natural alternative oral care you need to be certain that it still does all the things you expect from a regular brand e.g. to freshen breath, protect gums, clean teeth, remove plaque, help prevent cavities and gum disease. JASON oral care products do just that and provide all you need for healthy teeth and gums.
The Health Mouth toothpaste is rich in tea tree oil, a well know antibacterial, and also contains other tartar controlling and breath freshening ingredients. The corresponding mouthwash also contains tea tree as well as cinnamon and clove.
Sea Fresh toothpaste is another popular choice; the active ingredient is Blue Green Algae being the link with the sea. Blue Green Algae is rich in antioxidants, proteins and minerals such as calcium for strong teeth and gums. Again a matching mouthwash is available.
Other flavours include Orange Nutrismile for enamel defence and strengthening and Powersmile Peppermint to brighten and whiten. Oral comfort and care from JASON, a name you can trust. No more teething troubles and nothing to set your teeth on edge!