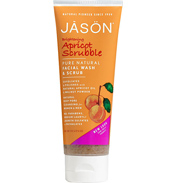 Apricot Brightening Scrubble Facial Wash
£8.99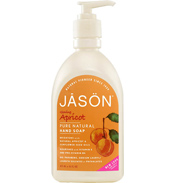 Apricot Glowing Hand Soap
£7.99
Chamomile Relaxing Body Wash
£11.99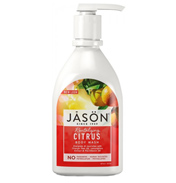 Citrus Revitalizing Body Wash
£11.99
Cranberry Antioxidant Body Wash
£11.45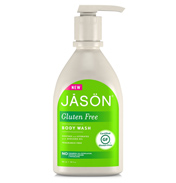 Gluten Free Body Wash in Pump Bottle
£13.09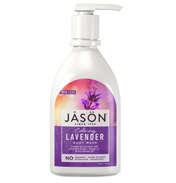 Lavender Calming Body Wash
£12.99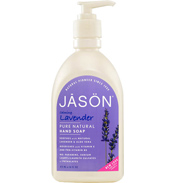 Lavender Calming Hand Soap
£8.80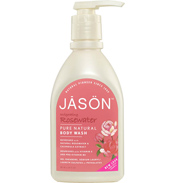 Rosewater Invigorating Body Wash
£11.70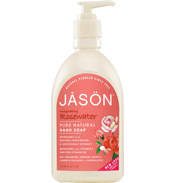 Rosewater Invigorating Hand Soap
£8.99
Smoothing Coconut Body Wash in Pump Bottle
£11.99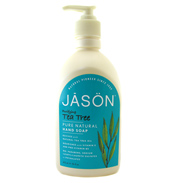 Tea Tree Purifying Hand Soap
£8.99
It is all about choice with the brand Jason. That is offering consumers a skin friendly choice of soaps and body washes free of unnecessary chemical 'nasties'. They also offer good value for money and have won many an award not only for product performance but for categories such as Best Value Brand, and Best Family Brand as well. So you can be sure that by choosing from their great range of soaps and body wash you will be hard pushed to find any better.
JASON have an excellent range of hand pump hand wash and body washes in a number of different natural scents including Apricot to brighten and make skin glow; Chamomile for relaxing and to relieve; Citrus to revitalise and energise; Cranberry which is rich in antioxidants; Herbs to nurture and moisturise; Lavender to calm and soothe; Mango & Papaya to gently exfoliate and nourish; Rosewater to uplift and refresh and Tea Tree (a kind of hand sanitizer) to purify and revive so you are certain to find a fragrance you adore. In addition they have a fragrance free option for those with more sensitive skin, or those who prefer to scent themselves in a different way. The hand pumps come in the smaller bottle of 480mls whereas the body wash comes in the larger 900ml because you need more of it! Each pure natural soap and wash contain skin friendly nourishing Vitamin E and Pro Vitamin B5 to smooth and soften.
Cleanse your skin in style with JASON's range of pure natural soaps and body washes.