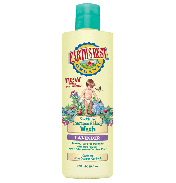 Earth's Best Shampoo Body Wash
£8.99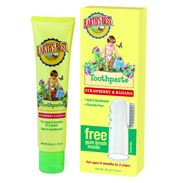 Earth's Best Toddler Toothpaste
£8.80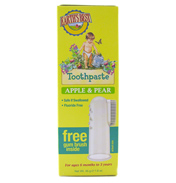 Kid's Toothpaste
£7.99
Help support the environment as well as look after baby in the best possible way with JASON's range of natural baby care products. Having a baby is a wonderful, precious, joyous occasion and one of our roles in life is to keep them out of harm's way. That is why JASON have developed a magical range of baby care products which are all hypoallergenic, organic and paraben free so you can be confident that what you apply to their skin is as kind and gentle as possibly can be.
JASON's The Earth's Best range of organic products for babies and children has all of the key baby skin and body care products you will need for everyday care including hair and body cleansers, moisturising lotions and creams, nappy (diaper) cream, oral care and sun block.
Kids need a shampoo for the finest, silkiest locks, toothpaste for those little milk teeth and a body wash for their smooth skin that they enjoy using and parents need to know that these are products that they can trust, and with JASON you can.