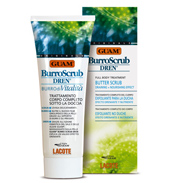 Dren Butterscrub
£24.87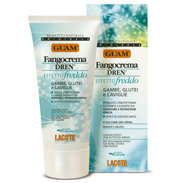 Fangocrema Dren Cooling Effect Mud Cream
£32.82
Fangocrema Dren Legs and Buttocks Mud Cream
£31.18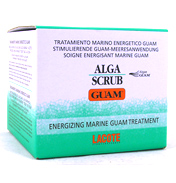 Guam Algascrub
£45.99
Guam Breast Firming Cream
£29.64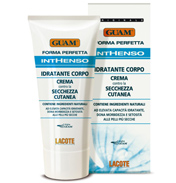 Inthenso Moisturising Body Lotion
£24.86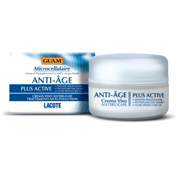 Microcellulaire Anti Age Plus Active Face Cream
£39.99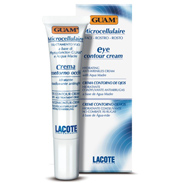 Microcellulaire Eye-Contour Cream
£20.29
Microcellulaire Marine Facial Cleansing Cream
£17.80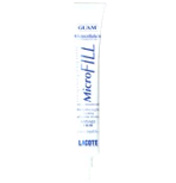 Microcellulaire Microfill
£24.68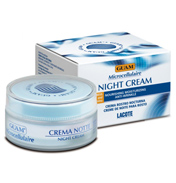 Microcellulaire Night Cream
£39.54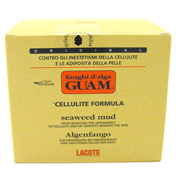 Seaweed Mud
£409.46
What is Guam?
Guam is a brand of Seaweed products made by a company called Lacote based in Italy. The concept of Guam started in the 1980's when one of the company's founders, an expert in beauty treatments, took interest in the harvesting of seaweed whilst on holiday in Brittany, France. He became intrigued by the method of harvest, which is extracted from the sea bed by a tool called a Scoubidou, which has a cork screw action to raise the seaweed to the surface. Egidio Siena learnt that the French fishermen valued their crop most dearly and left it out to dry in the sunshine and wind. The dried seaweed, highly concentrated, is then ground down into a powder and used in many health and skincare applications. Egidio was very excited at the potential benefits and uses of this amazing product which was full of vital elements, vitamins and minerals so immediately took it back to his home country to study it further.
After some research and product development he produced a form of seaweed mud which after trials proved to reduce thigh circumference and also improve skin's appearance and imperfections such as cellulite. The amazing results did not go unnoticed and soon demand led to the formation of the brand Guam, which still today is produced in Italy. Seaweed harvesting for Guam takes place every year at the same time, in the same place and starts during May still using traditional methods.
Uses of Guam:
The original product for Guam is the Seaweed Mud treatment for fighting cellulite and is available as the traditional pots as:
Original Seaweed Mud (Fanghi d'alga) – for cellulite
Cooling Seaweed Mud (Formula a Freddo) – for swollen heavy legs and cellulite with cooling menthol
Tummy & Waist formulas (Fanghi d'alga Pancia e Girovita) – firming and toning
Dren Seaweed Mud (Fanghi d'alga Dren) – for fluid stagnation and cellulite
Scrubbing products are available for use for skin preparation prior to treatment and includes Dren Butterscrub (Burroscrub Dren) a shower exfoliant and Algascrub which uses seaweed, sea salts and emollient oils, this one is an excellent prep for seaweed mud.
Next we have the Guam Fangocrema range which is a seaweed mud cream and can be used for everyday maintenance and constant application rather than a one off treatment, again for cellulite. In this range there is the Fangocrema Mud Cream and Fangocrema Cooling Effect Mud Cream (Effetto Freddo).
Other Guam specialist creams and products include:
Guam Breast Firming Cream (Crema Seno);
Thalasso Sea Salt – bath salt treatment;
Thalasso Body Moisturiser (Pelle Di Mare);
Thalasso Shower & Bath Gel (Bagno Mare);
Inthenso Hydrating Body Cream; and
Slimming Sun Cream – tan activator.
Guam Anti-Aging Creams:
Guam also has a brilliant range of anti-age creams called Microcellulaire which includes the following products:
Microcellulaire Lift Cream – to smooth expression lines
Microcellulaire Anti-Age Plus Active – for fine lines and to smooth skin
Microcellulaire Eye Contour Cream
Microcellulaire First Mask – a rinse of cleansing mask
Microcellulaire Microfill Face Filler – wrinkle filler
Microcellulaire Marine Cream – cleansing cream
Microcellulaire Glyco Mask – peel off face mask
Microcellulaire Night Cream – for very dry skin and overnight treatment; and Microcellulaire Seaweed Leaf Mask – rejuvenating.
Get bikini ready, and tackle that cellulite with Guam, your number one cellulite enemy.