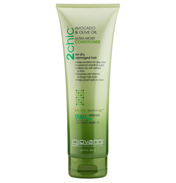 2Chic Avocado & Olive Oil Ultra-Moist Conditioner
£10.99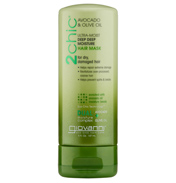 2Chic Avocado & Olive Oil Ultra-Moist Deep Moisture Hair Mask
£9.99
2Chic Avocado & Olive Oil Ultra-Moist Leave In Conditioning & Styling Elixir
£11.39
2Chic Avocado & Olive Oil Ultra-Moist Leave In Spray
£10.79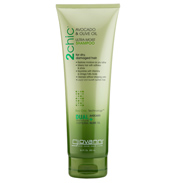 2Chic Avocado & Olive Oil Ultra-Moist Shampoo
£9.99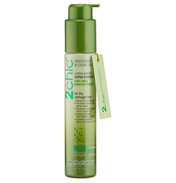 2Chic Avocado & Olive Oil Ultra-Moist Super Potion
£10.99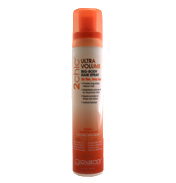 2Chic Tangerine & Papaya Butter Ultra-Volume Big Body Hair Spray
£11.29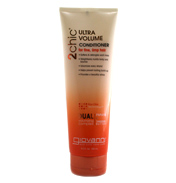 2Chic Tangerine & Papaya Butter Ultra-Volume Conditioner
£9.99
2Chic Tangerine & Papaya Butter Ultra-Volume Foam Styling Mousse
£10.99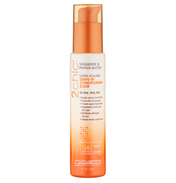 2Chic Tangerine & Papaya Butter Ultra-Volume Leave-In Conditioning Elixir
£10.99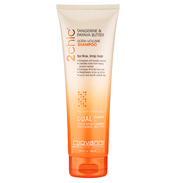 2Chic Tangerine & Papaya Butter Ultra-Volume Shampoo
£11.99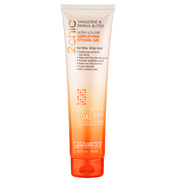 2Chic Tangerine & Papaya Butter Ultra-Volume Styling Gel
£10.99
When talking about the history of this favourite brand those at Giovanni compare themselves to a butterfly.
At chrysalis form Arthur Giovanni trained as a hairdresser. After much experience he became a leading hair stylist with an exclusive salon in Beverly Hills so you can imagine the sorts of clients he was lucky enough to crop, feather, layer, colour, blow dry and bouffant. On his quest for beautiful hair he decided to develop his own range of non irritating hair and beauty products and in conjunction with a revolutionary physician the butterfly Giovanni Cosmetics started to unfurl its wings.
In creating his range of hair care products Giovanni not only wished to create something to make hair look and feel beautiful but he also wanted to harness the wonders of the natural world and used organic essential oils, vitamins, minerals, and other botanical extracts to help him on his quest. In doing so Giovanni Cosmetics patented the PureOrganic Technology which harnesses the purest, freshest essential oils from a number of different exotic plants and incorporates them into Giovanni's wonderful range of Eco Chic hair shampoos, conditioners and treatments.
The Giovanni Organic Four Elements hair care range represents the classical elements earth, wind, fire and water giving you four elements of style and includes shampoo and conditioner in the following options:
50:50 Balanced Hydrating – to clean, protect and moisturise
Golden Wheat Deep Cleanse – to remove oils and let oily hair look volumised and shiny
Root 66 Max Volume – for fine limp hair to create volume and to protect
Smooth as Silk Deep Moisture – for damaged and chemically treated hair
Tea Tree Triple Treat Invigorating – a tingly stimulating scalp treatment and hair strengthener; and
Wellness - a holistic hair care product based on 5 Chinese botanicals and a herbal infusion to strengthen from the root.
Four Elements treatments include Nutrafix Hair Reconstructor for critically damaged hair and hair styling aids include Frizz Be Gone which is a serum to control frizz bombs; Root 66 Max Volume root lifting styling mist spray; Straight Fast hair straightening elixir to create smooth, sleek styles and banish unruly curls; and More Body Hair Thickener – a styling gel to add volume and thickness.
In addition Giovanni cosmetics have produced a range of Magnetic Hair care a so called Positron shampoo and conditioner which removes negative electric charges on the hair and energises it with positive energy with cleansing and conditioning micro magnets. Styling aids Electrix gel and Gio wax pomade are available as well as is the deep conditioning Polaris Magnetic Power Treatment.
Each product is Ph balanced, contains no sodium Laureth sulphate, parabens or Phthalates, or harsh chemicals which also makes them suitable for colour treated hair.
Let this Giovanni Organic butterfly take you on the flight of a lifetime.