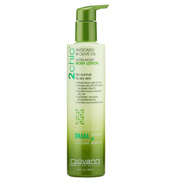 2Chic Avocado & Olive Oil Ultra-Moist Body Lotion
£11.99
Bathe Soap Bars
£3.00
Cleanse Body Wash Bamboo Birch
£2.49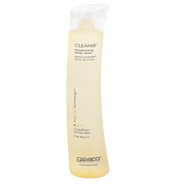 Cleanse Body Wash Cassifluer White Tea
£2.49
Cleanse Body Wash Cucumber Song
£2.49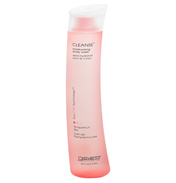 Cleanse Body Wash Grapefruit Sky
£2.49
Cleanse Body Wash Hazelnut Vanilla
£7.99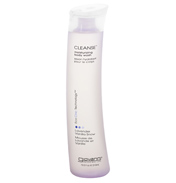 Cleanse Body Wash Lavender Vanilla Snow
£2.49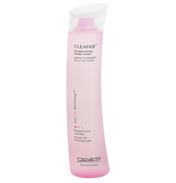 Cleanse Body Wash Raspberry Winter
£2.49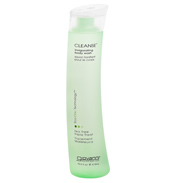 Cleanse Body Wash Tea Tree Triple Treat
£2.49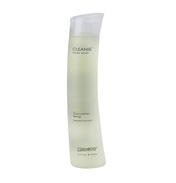 Cleanse Moisturizing Body Wash Cucumber Song
£8.99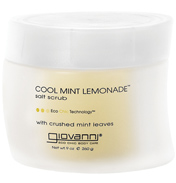 Cool Mint Lemonade Salt Scrub
£12.99
Giovanni is a Californian brand (both established and manufactured there) and was originally started by Arthur Giovanni a top hairdresser. Still today the company is family owned and their original goals remain true. That is to produce and develop a high quality range of skin and body care products made from the purest ingredients, which are beautifully bottled and packed and are kind to the environment.
Discover the beauty within Giovanni Organic skin and body care and reveal your own inner beauty too. Four Dreams is the main bodycare products range – a dream glows, then blossoms, and finally arrives in the form of Cleanse Body washes, Hydrate Body Lotion, Hands liquid soap, and Bathe body bars. Gentle fragrances envelop your body and soul in Cucumber Song, Bamboo Birch, Raspberry Winter, Lavender Vanilla Snow, Hazelnut Vanilla, Grapefruit Sky, Tea Tree Triple Treat, and Cassifleur White Tea. Allow yourself to dream a little dream of you.
The other main range is the clinically and dermatologically tested D:tox System (detox) to purify body and face, removing it of polluting impurities and help return it to its original state.
The majority of Giovanni products are vegan with very few exceptions and of course they are not tested on animals.
Close your eyes and float like a butterfly into a world of Giovanni's skin and body care body washes, lotions, body butters and scrubs.