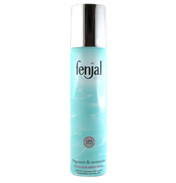 Body Spray
£6.99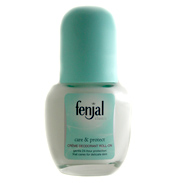 Classic Care & Protect Crème Roll-On Deodorant
£6.99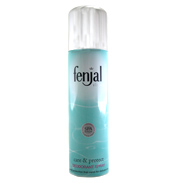 Classic Care & Protect Deodorant Spray
£7.99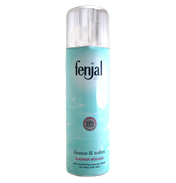 Classic Cleanse & Soften Shower Mousse
£7.99
Classic Indulge & Cleanse Bath Bubbles
£8.99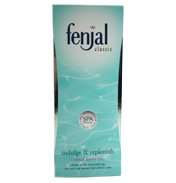 Classic Indulge & Replenish Crème Bath Oil
£12.99
Classic Luxury Hand Cream
£6.99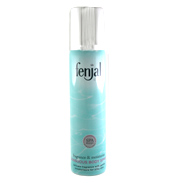 Classic Sensuous Body Spray
£6.99
Cream Bath Oil
£9.58
Creme Body Wash
£7.50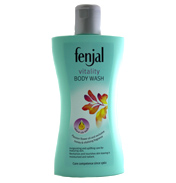 Vitality Body Wash
£6.99
Fenjal is a Swiss brand owned by a medium sized family company Doetsch Grether AG based in Basel Switzerland. They have a strong reputation of quality and tradition in the field of personal care products, the history of which started back in the 1880's through establishment of a pharmacy. Expansion led to the formation of the first Fenjal product in 1962, the Fenjal Crème Bath, a product first of its type in combining a cream into a oil bath product. This product was so very well respected it is still made and loved today!
The Fenjal range, 40 years in the making, has of course been further developed by skincare experts and expanded and the familiar pale blue branding is well recognised throughout the world as being a luxury skincare range. There are two main collections for the brand, Classic Spa Skincare which is the original Fenjal skincare range and Vitality, a newer addition.
Discover the beautiful packaging and delicate scent and indulge your skin. The ingredients contain nourishing plant oils which help clean, soften skin, moisturise and protect. The subtle fragrance is exquisite and although secret in constituent is based upon notes of vanilla, rose and pine needle. The Fenjal fragrance being a true classic in itself.
Each product contains caring natural ingredients and is dermatologically tested by leading Swiss skincare experts resulting in a luxurious, irresistible selection of silky skincare products from the original bath crème to soap, body powder and spray, shower mousse and roll on deodorants which enable you to envelop your body in the wonderful aroma and skin conditioning ingredients.
Fenjal Vitality is designed to revitalise and rejuvenate and includes skin loving ingredients such as grape seed oil and vitamins and is perfect for maturing skin.
When you feel special it shows! Indulge and surprise yourself with the delightful Fenjal.