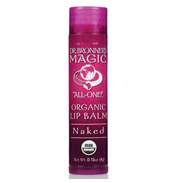 All One Organic Naked Lip Balm
£4.45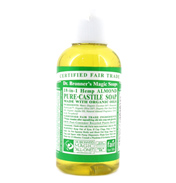 Organic Almond Castile Liquid Soap
£3.49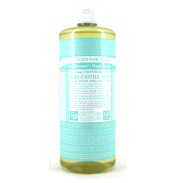 Organic Baby Mild Liquid Soap
£11.99
Organic Body/Tattoo Balm
£4.90
Organic Citrus Conditioning Hair Rinse
£8.99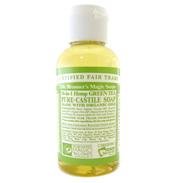 Organic Green Tea Castile Liquid Soap
£7.99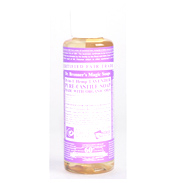 Organic Lavender Castile Liquid Soap
£1.99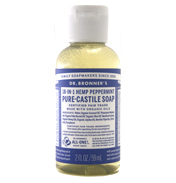 Organic Peppermint Castile Liquid Soap
£6.99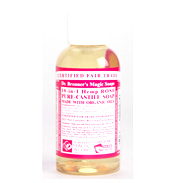 Organic Rose Castile Liquid Soap
£11.99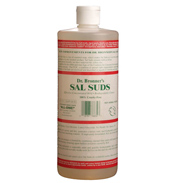 Organic Sal Suds All Purpose Cleaner
£6.99
Organic Shikakai Baby Mild Hand Soap
£7.29
Organic Shikakai Lavender Hand Soap
£10.99
A Jewish family based in Germany had a history of soap making that started in 1858 with an ancestor called Emmanuel Heilbronner. During the late 1800's they developed a liquid castile soap which was a bit of an innovation at that time. A castile soap is basically one made with olive oil rather like those made traditionally in the Castile area of Spain and such soap was commonly found in bar form rather than in a liquid form.
The family remained within the soap business and a son called Emanuel (Emil) Bronner was born in 1908. (Activities within Germany during the 1930's led to Heil being dropped from the family name).
Emil himself became a master soap maker, along with gaining a degree in chemistry, and took his skills, and family product knowledge, over to America in the 1940's. He started selling both liquid and bar soaps under the brand Dr Bronner's Magic Soaps in 1948. He called himself a doctor on the basis of his degree, however this was more honorary as no doctorate was actually awarded! At this time the Liquid Peppermint Soap was one of the first products to become available and Emil also became a political activist with strong views about world, ethnic and faith peace. He gave a number of lectures on the subject selling his soap products on the side, quickly realising however that people were more interested in his product than his policies. Undeterred nevertheless he decided to write down his thoughts in very small text on the side of his soap bottles!
Business remained small and steady until the 1960's when there was somewhat a Dr Bronner Soap explosion, partly due to his icon status from his labels urging for world peace and love which was very fitting for this era. Word of mouth spread and the soaps gained popularity throughout the USA through supply into health food stores. Their use was not just limited to bathing, as it could be used for laundry, general household chores and even for washing cars and tooth brushing and 18 in 1 uses as set out on the label which was another reason why they became well-liked.
The brand grew and grew and Emil remained involved until his death in 1997, at which time other members of his family took over the helm of the business.
Product developments led to the addition of hemp as an ingredient to aid lather and after-feel and in 2003 the products became certified organic and then Fair Trade in 2007.
The Dr Bronner product range remains true to its original form with a range of liquid Castile soaps and bar soaps with core ingredients of organic extra virgin coconut, olive, jojoba and hemp oils, together with pure essential oils in Peppermint, Rose, Lavender, Citrus, Eucalyptus as well as Aloe Vera and Almond.
A new range of hand and body soaps has also been released which combines Organic Shikakai (an Indian fruit traditionally used as a shampoo) with the original castile soap, this one can be used for washing, hair, shaving, and even as a moisturiser.
A Magic 'all in one' from Dr Bronner!