Refreshing Lip Balm with Pink Grapefruit
£4.50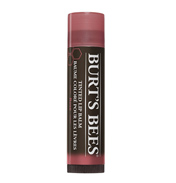 Rose Tinted Lip Balm
£6.90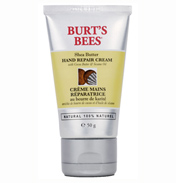 Shea Butter Hand Repair Cream
£9.99
Tinted Lip Balm
£6.49
Ultra Conditioning Lip Balm with Kokum Butter
£4.99
Burts Bees is an Earth friendly, natural personal care company with a great story to their history so if you want to know how Burt's Bees started then read on!
The Co-founder of Burt's Bees is called Roxanne Quimby and originally she was an Art Institute graduate from San Francisco, however she changed her life by using her life savings, amounting to some three thousand dollars, to set up camp in the woods with 30 acres of land.
Here she wished to start a life of self-sufficiency and live life just like one of America's original pioneers! Her job as a waitress helped pay some of the bills but it wasn't until she met a local man called Burt that her life was to change forever. Burt Shavitz was a beekeeper!
From Burt, Roxanne learnt the joys of keeping bees and with the excess beeswax she began to look at new ways of using it. Along with Burt's help she discovered a brilliant recipe for lip balm and next more experiments followed with lotions and potions being developed and tested.
Burt & Roxanne have worked closely together to bring to you the joys of 'Burt's Bees' and over the years the brand has developed to bring us all of their famous products – some of which show Burt's face as the brand logo!
For lips try their amazing ranges of lip balms which comprise moisturising sticks Honey Lip Balm, Lifeguards Choice, Pomegranate and new Pink Grapefruit, as well as lip colours such as their shimmer sticks and tinted lip balm including Tiger lily and Red Dahlia colours and Jasmine in the ingredients. The traditional beeswax lip balm is of course available in a handy tin perfectly sized for your handbag.
For the face start with their excellent exfoliators in the Radiance range, the Citrus Facial Scrub or Deep Pore Scrub with peach and willow bark. Next cleanse with the Deep Cleansing Cream or the Orange Essence Facial Cleanser. Finish off with a luxurious Carrot Day or Night face cream or other moisturisers, eye creams and serums from the Radiance selection with added SPF. For specific skincare needs Burt's Bees has a Sensitive Skin option and Anti Blemish collection too. The Blemish stick is also great for spotty skins.
Hands are really looked after with Burt's Bees with them being cleansed to perfection with Green Tea & Lemongrass or Citrus & Ginger hand soaps, follow next with Almond Milk Beeswax or Banana Hand Creams (which smell utterly delicious). Specific hand care treatments include the Lemon Butter Cuticle Cream and farmer's friend Hand Salve, plus for gardeners or other well used hands try the Shea Butter Hand Repair Cream.
For the body try the delectable body washes in Citrus & Ginger or Milk & Shea Butter or if your prefer more of a soap then try the Body Bars. Slather up and moisturise with the Body Lotions in Aloe & Buttermilk, Honey & Shea Body Butter or Milk & Honey – each loaded with skin enriching ingredients, or for a body oil try the Vitamin E oil which can be used on the skin or in the bath. For hair the ranges of Grapefruit & Sugar Beet, Pomegranate & Soy or Green Tea & Fennel come in Shampoo and Conditioner and the Miracle Salve can actually be used on face, body or hair – it's amazing stuff and so very naturally nourishing. Other great body products include Coconut Foot Cream, an Aloe After Sun Lotion and soothe tired muscles with the Res-Q Ointment or Therapeutic Bath Crystals.
Burt's Bees, a delightful range which smells divine, feels heavenly and treats the skin and planet with absolute kindness. You will struggle to find any better.