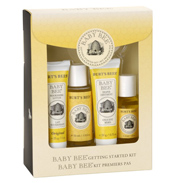 Baby Bee Getting Started Kit
£13.45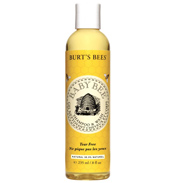 Baby Bee Shampoo & Wash
£10.49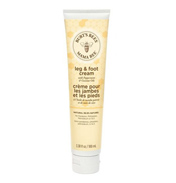 Mama Bee Leg & Foot Cream
£13.99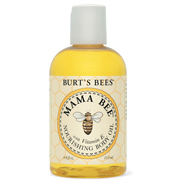 Mama Bee Nourishing Body Oil With Vitamin E
£11.99
Burt's Bees create natural based, planet-friendly skin and body care products formulated to help you make the most of your well-being and that of the world around you. They include only the finest ingredients, the best of what nature has on offer including beeswax, essential oils, botanical extracts, herbs, flowers and minerals. This is why these products make perfect sense for expectant mothers, new mums or shall we say Mama Bee and of course the bundle of joy Baby Bee.
A baby has precious skin, which requires careful attention and has special needs. That is why the brains at Burt's came up with a range of the gentlest creams, powders and lotions for babes in arms, toddlers and kids. You can cleanse their skin with the Baby Bee Shampoo and Body Wash or Buttermilk Soap and if they like to splash around in bubbles try the tear free Bubble Bath.
After drying off apply a nourishing body lotion, and deal with any damp nappy areas with the Dusting Powder. Talking of nappies the Diaper Ointment with zinc oxide is a real favourite, or as we call it in the UK, Nappy Cream!
Burt's Bees also have a delightful range of giftsets for baby showers, new born presents and christenings – choose between the Baby Care Kit, or the Bundle Of Joy Gift Set which are bound to be very well received.
For expectant mums, who may be in need of some extra pampering try the Belly Butter for big bumps in need of some TLC, or the Leg & Foot Cream to soothe aching muscles or the nourishing Body Oil which can also be used to massage baby.
Mamma Bee, we ask - why not treat your Baby Bunting to the absolute best with the Burt's Bees range of Baby Bee?