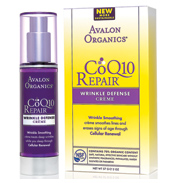 CoQ10 Wrinkle Defence Cream SPF15
£15.29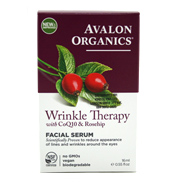 CoQ10 Wrinkle Defense Serum 16ml
£11.94
SPECIAL OFFER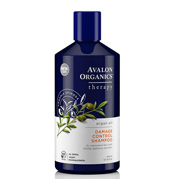 Damage Control Shampoo 414ml
£11.99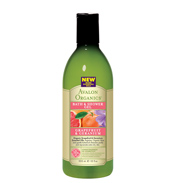 Grapefruit & Geranium Bath & Shower Gel
£7.43
Intense Defense Oil-Free Moisturiser with Vitamin C
£13.99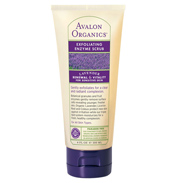 Lavender Exfoliating Enzyme Scrub
£8.49
Lavender Glycerin Hand Soap
£3.86
SPECIAL OFFER
Lavender Hand & Body Lotion
£9.99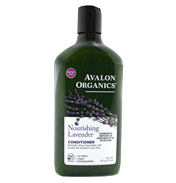 Lavender Nourishing Conditioner
£8.99
Lavender Nourishing Shampoo
£8.57
Lemon Bath & Shower Gel
£9.99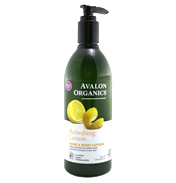 Lemon Hand & Body Lotion
£8.99
The developers of Avalon Organics were so proud of the organic status they had achieved that they decided to include it in the brand name. Every one of their products has at least 70% organic content and their core values are set out through the policy of Consciousness in Cosmetics which has 5 elements:
Purity & Safety – to use only the purest and most trusted ingredients and to follow the standard for organic skin products
Sustainability – to be committed to organic agriculture
Effectiveness – to produce products which actually work and do what they say they do on the label
Intimacy – to understand that cleansing skin, hair and body is an intimate ritual deserving of their fullest attention
Personal Choice – Avalon products are not tested on animals, nor contain any cruelly obtained animal ingredients, nor any ingredients likely to cause irritation or sensitivity.
The award winning Avalon range of products can be split into Skincare, Hair care, Bath & Body and Baby.
Skincare has ranges of Vitamin C Renewal – to fight UV damage and ageing through the neutralisation of free radicals and to aid skin whilst boosting collagen, antioxidants and elastin; Lavender Luminosity – a plant based solution for skin radiance; Essential Lift – to plump, lift and firm; and CoQ10 Repair for wrinkle smoothing, defence and firming. The key ranges having cleansing milk and gel, toner, moisturiser (day and night cream), renewal cream, serum, eye cream and lip balm some also have an enzyme scrub.
Hair care ranges include essential oil ranges for shampoo and conditioners in strengthening Peppermint, volumising Rosemary, nourishing Lavender, smoothing Grapefruit & Geranium, Ylang Ylang for shine, clarifying lemon, deep moisturising Awapuhi Mango and Olive & Grape Seed and scalp treating Tea Tree Mint as well as a Biotin based range for thickening and one for Baby.
Bath & Body care solutions include shower gel, liquid glycerine hand soaps, lotions and shave products available in selected essential oil choices.
Choose Avalon Organics for your skincare needs and join in with their ethical programme of beauty consciousness.