Happy Hands
N/A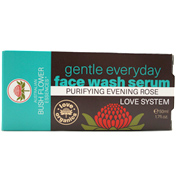 Love System Gentle Purifying Evening Rose Everyday Face Wash Serum
£10.27
SPECIAL OFFER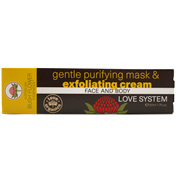 Love System Gentle Purifying Mask & Exfoliating Cream
£14.40
SPECIAL OFFER
Love System Purifying Cream Cleanser with Bonus Intensive Eye Serum
£14.99
Love System Soothing Firming Calm & Clear Eye, Neck & Face Gel
£9.99
This well respected brand, Australian Body Care, is another which bases its products on the core ingredient of Australian Tea Tree oil.
Aborigines in Australia have been using this wonder oil for centuries as one of their traditional medicines. Aboriginal uses included inhalation of the oil as well as applying the leaves in the form of poultices to treat wounds.
It is a tall shrub like tree called Melaleuca alternifolia which has glossy green leaves and grows in relatively small swampy areas of NSW and it is from the leaves that the pure essential oil is extracted and distilled and used today in the cosmetics industries.
Tea Tree oil has a large number of active compounds and has been subjected to rigorous clinical testing over the last century given its antibacterial, antimicrobial, antifungal and antiseptic qualities. The natural active ingredients can help to treat a number of different skin conditions.
All this has led to the development of a successful range of tea tree products by Australian Body Care, including high quality skin and hair care ranges which use this natural active ingredient in its preparation. Each product is designed to harness the benefits of the tea tree oil as well as nourish and pamper at the same time.
By using Australian Body Care products you are using one of the most exciting essential oils there is.