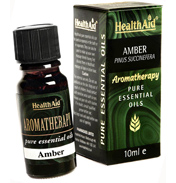 Amber Essential Oil
£8.99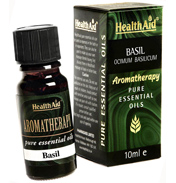 Basil Essential Oil
£6.99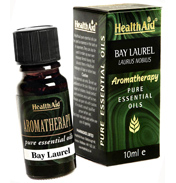 Bay Laurel Essential Oil
£6.99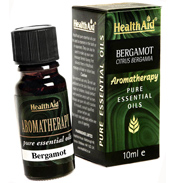 Bergamot Essential Oil
£6.99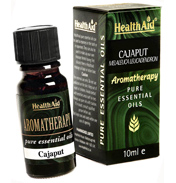 Cajaput Essential Oil
£3.99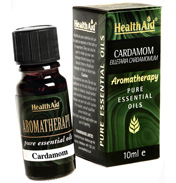 Cardamom Essential Oil
£5.99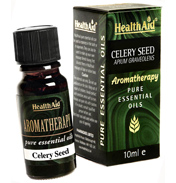 Celery Seed Essential Oil
£4.99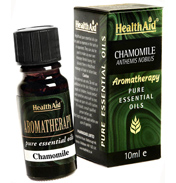 Chamomile Essential Oil
£8.00
Clary Sage Essential Oil
£8.99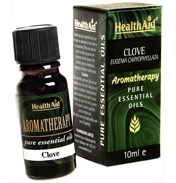 Clove Essential Oil
£6.99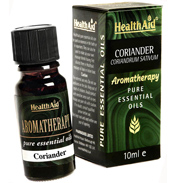 Coriander Essential Oil
£5.93
Cypress Essential Oil
£3.99
HealthAid have an extensive range of the most popular essential oils which are of a good affordable quality.
Pure essential oils are used widely in aromatherapy however they can also be used to create your own skin care and body care products (perfumes, soap, skin creams, bath products for example) as well as be used to scent the home (as incense or Pot Pourri or room sprays), or perhaps in one of your homemade cleaning products.
Essential oils are basically liquid compounds extracted from plants by the process of distillation or sometimes are extracted by solvents. The oils are so called as they contain the very 'essence' of the plant. Other names for these products include volatile oils, 'oil of', or ethereal oils.
They can be extracted from all different parts of plants, not just leaves and flowers. For example cinnamon is extracted from bark, citrus oils from peel, frankincense from resin, camphor from wood, plus from berries and seeds as well depending on where the plant has the highest concentration.
Pure essential oils are quite volatile and very potent so should be used with caution and never applied neat to the skin so consider using in conjunction with suitable missing oils. They are also only suitable for external use and never to be ingested.
The number of different types of essential oils is enormous and here you will find a good selection of the most popular oils on the market. They can be categorised by their aromatic qualities which include citrus, woody, floral, spicy, resinous, camphoraceous, herbaceous, and earthy. So whatever you require you are sure to find just what you are after.